We're open for DELIVERY & takeaway!
scroll to see our takeaway menu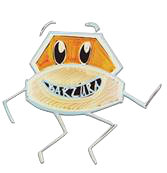 BARZURA AT HOME
4pm – 8pm
PICK UP or Delivered by Deliveroo, UberEats or Menulog.
 
VEGETARIAN ~ VEGAN
Zucchetti & Italian stir fry, semi sun-dried tomatoes, pine nuts, plant-based mozzarella & parmesan 22
(vegan, gf)
Ricotta gnocchi in mushroom ragu, parmesan-breadcrumbs & kale crisps 22
(gf gnocchi available)
SEAFOOD
all sustainably sourced, Australian OR from New Zealand
Traditional beer-battered fish & chips with tartare sauce 22
Crispy Tasmanian salmon with steamed green veg 28
Spaghetti prawns, calamari and fish in a Napoletana sauce 34
MEATS
Ravioli filled with slow-cooked lamb & rosemary, Napoletana sauce & ricotta 22
Spaghetti Bolognese 20
SALADS & SIDES
Kale salad 18
Mixed vegetables & olive oil 10
Chips & aioli 10
ASIAN
Nasi Goreng 20
Indonesian style fried rice, free-range chicken, vegetables, bacon, chili, coriander & a fried egg
Mie Goreng (noodles) 20
free-range chicken, bacon, vegetables, shredded egg & sambal (vegetarian options available)
BURGERS
Gluten free bread option available*
Fish* burger 21
grilled salmon*, slaw & wasabi mayo & chips
Haloumi burger 21
with green olive tapenade, roast tomato & aioli, with kale & quinoa salad 
NEW CIRCUMSTANCES …SAME GREAT FOOD!
There is a lot of change happening at the moment with the current COVID-19 pandemic.
We have responded by closing our dine-in premises to the public, but we are still open for business from 4pm to 8pm.
SUPPORT US
Please support our staff by continuing to 'dine from afar' with us.